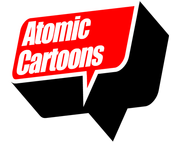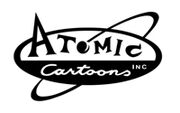 is the company responsible for creating Atomic Betty and other shows like World of Quest, Pirate Express, Captain Flamingo, Rocket Monkeys, and Transformers: Rescue Bots.
It was founded in Canada by Trevor Bentley, Mauro Casalese, Olaf Miller and Emmy Award winner Rob Davies, who would create the show in 1999, but takes five years before it aired on Teletoon in Canada. Aside from Atomic Betty, the company also produces animation for different shows, as well as TV ads and video games.
An upcoming revival of the pre-teen format show featuring characters from Atomic Betty with an additional 4 seasons spanning 26 half-hour shows and 1 full-hour special each is in progress from , featuring Betty in her more-tomboyish normal look wearing her new casual outfit.
External links
Ad blocker interference detected!
Wikia is a free-to-use site that makes money from advertising. We have a modified experience for viewers using ad blockers

Wikia is not accessible if you've made further modifications. Remove the custom ad blocker rule(s) and the page will load as expected.